gift cards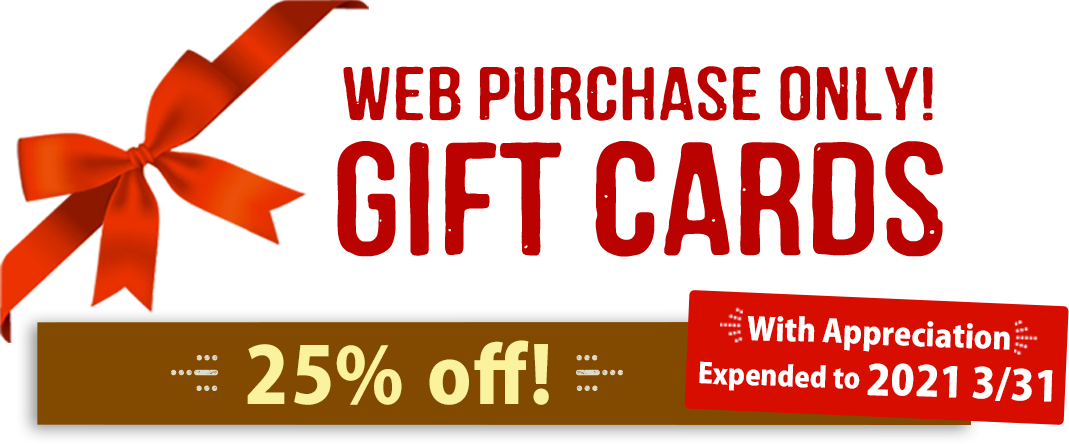 Buy ¥10,000 and get ¥2,500
Buy ¥20,000 and get ¥5,000
With gift card purchase ¥10,000 each, we give away ¥2,500
meal voucher which is valid at any Outback Steakhouse in Japan.
Please noted that purchasing at stores is not eligible for this promotion.
*Delivery is available to domestic addresses in Japan only.
ORDER FORM
Please fill out the form and click submit botton.
Fields marked with an asterisk(*) are requird.
FILL OUT THE FORM
CONFIRM THE FORM
SUBMIT TO COMPLETE
APPLICANT INFORMATION