TOMAHAWK
STEAK AMERICAN STYLE
BIG CUT !
BLACK ANGUS
TOMAHAWK STEAK
*The price varies by locations. *All menu prices exclude tax.
Appx. 600g~800g per cut.
The price varies upon weight.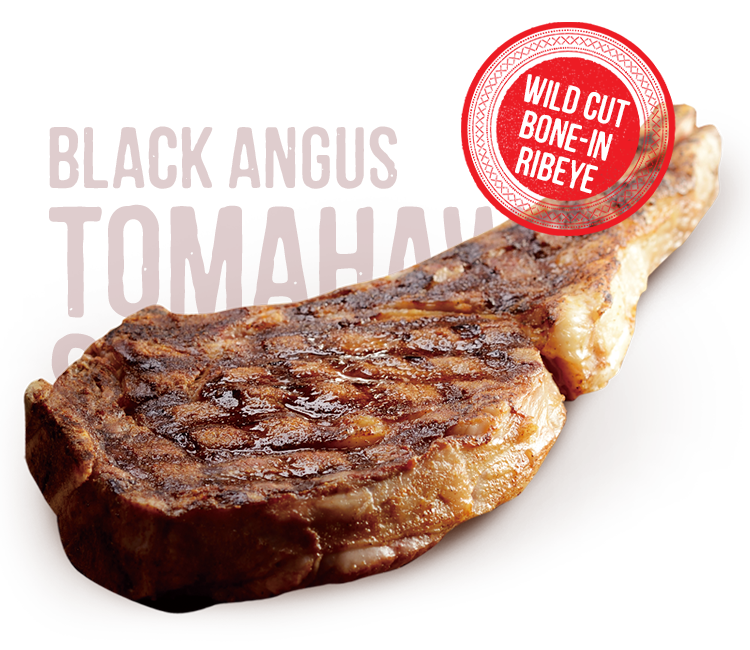 Premium Black Angus Beef raised on abundant green pastures in the Midwest has the finest flavor. "3cm" thick cut Tomahawk steak is an ultimate piece of steak with a juicy and savory flavor.
Flame grilld to crispy,
yet tender and juicy inside.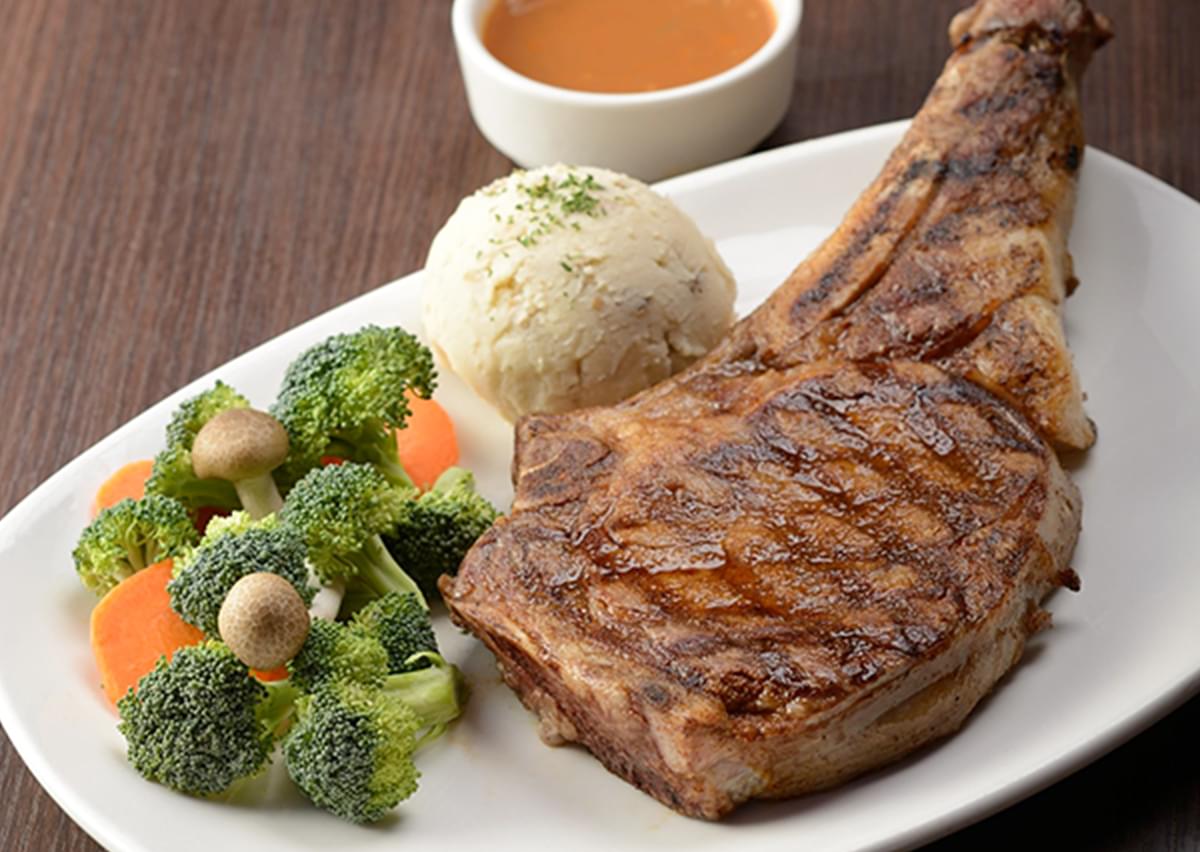 Enjoy the bold flavor at your preferred temperature.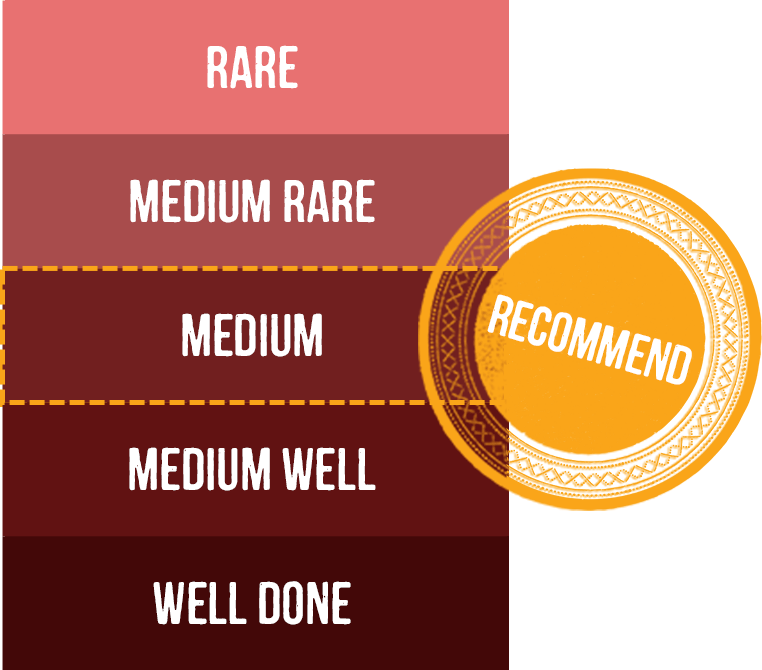 Choose two side items.
BUTTER RICE

COLE SLAW

FRESH VEGGIES

MASHED POTATOES

AUSSIE FRIES

LOADED BAKED POTATO
Add a cup of Soup of the Day ¥240 or a Signature Side Salad ¥420.
All menu prices exclude tax.